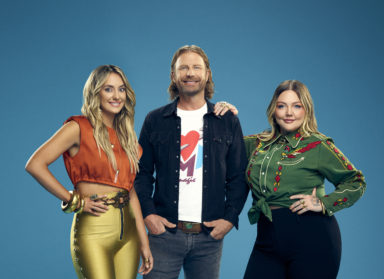 CMA Fest Special To Air In ABC In July
Lainey Wilson, Dierks Bentley, and Elle King will host this year's CMA Fest TV special on ABC.
The three-hour show will air on Wednesday, July 19 at 8 p.m.
It will feature highlights and performances filmed during this week's CMA Fest in downtown Nashville, running from Thursday, June 8th through Sunday, June 11th.
Dierks and Elle have previously co-hosted the CMA Fest special together, while this is Lainey's first time at handling co-hosting duties.
Lainey and Dierks are also scheduled to perform on the main stage at Nissan Stadium, with Lainey part of the Friday, June 9th lineup and Dierks confirmed for Sunday, June 11th.